DISCOVER


DOWNTOWN
FEATURED BUSINESS


Cut Loose Salon Studio is located in the heart of historical downtown Spencer in the old Marvin Burk Studio. We offer many haircare services including men & women's haircuts, colors, perms, straightening services, ear piercing, special occasion upstyles, facial & full body waxing, manicures, pedicures and acrylic nails.
Hands of Hope Massage Therapy offers Reflexology, Hot Stone, 30,60 and 90 minute massage sessions. We are committed to creating an environment where our service professionals can unleash their artistic energy and focus on their craft.
Call to set up an appointment at (712) 580-3787
Welcome to Spencer Main Street!
We are proudly celebrating our 31st anniversary as a Main Street Iowa program this year. Spencer was founded on fertile soil, tested by fire, and thrives because of its people. The same is true for Main Street. We are a non-profit organization that works hard on economic development, historic preservation and bringing people downtown because we know there is no grander place!
Spencer is one of 54 Main Street communities in this great state of Iowa. We are a 501(c)(3) non-profit organization and are funded primarily through a Self-Supported Municipal Improvement District (SSMID) that was established in 1987 and supported by the City of Spencer. That district includes more than 160 businesses on North Grand Avenue from Hyvee, Walgreens and Fareway south to the bridge and a block east and west.
WHAT'S HAPPENING DOWNTOWN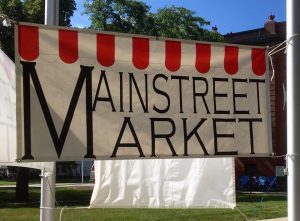 In conjunction with SPACE (Spencer Alliance for A Creative Economy), Main Street Market is held for 5 consecutive Thursday evenings on the Clay County Courthouse Lawn from 5-8pm. The band starts at 6pm. Dates are July 12, 19, 26 & August 2, 9.
Get ready to shop til you drop from July 26th -July 28th in downtown Spencer!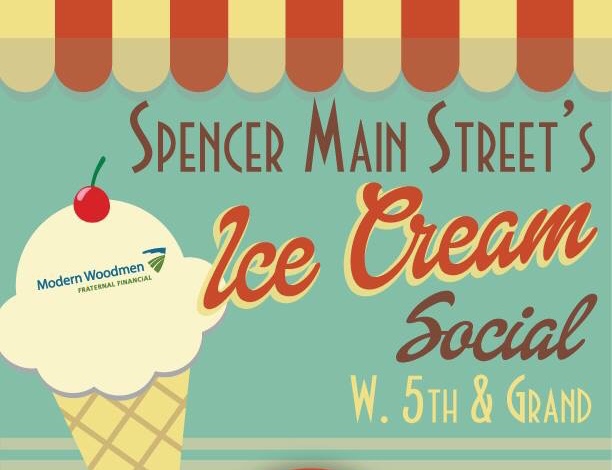 We are celebrating the start of the new school year with a good old fashioned Ice Cream Social on August 23rd at West 5th and Grand from 5-7pm. A buck a scoop and all the toppings are free!