DISCOVER


DOWNTOWN


FEATURED BUSINESS


The Hen House
Garek & Jay Norton bought The Hen House in October 2016 and ever since Jay has been an  active member of our Promotions Committee.
Inside the Hen House you'll find gifts, home decor, kitchen items, books, a children's shop, bling & bags, bath & body and so much more.
Store hours 9am-6pm Monday-Saturday and Sunday 1-4pm
Welcome to Spencer Main Street!
We are proudly celebrating our 33rd year as a Main Street Iowa program this year. Spencer was founded on fertile soil, tested by fire, and thrives because of its people. The same is true for Main Street. We are a non-profit organization that works hard on economic development, historic preservation and bringing people downtown because we know there is no grander place!
Spencer is one of 55 Main Street communities in this great state of Iowa. We are a 501(c)(3) non-profit organization and are funded primarily through a Self-Supported Municipal Improvement District (SSMID) that was established in 1987 and supported by the City of Spencer. That district includes more than 170 businesses in Downtown Spencer.
Looking for an incentive to open a new business in town that isn't already here? The Retail Kickstarter Program was created to help spur retail growth in Spencer. This unique program offers a forgivable loan of up to $25,000 in conjunction with a 0% interest loan of up to $25,000 for qualifying projects. For more information and to get an application contact Nancy Naeve at nancy.mainstreet@smunet.net.
WHAT'S HAPPENING DOWNTOWN

Candy Collectors will LOVE our MASKerade on Main Street. Dress up the kiddos in their Halloween Costumes and bring them trick-or-treating in participating Downtown Stores from 3-4pm on October 31st. Visit: The Iowa Project, Weasy's, DermUs, Game State, Hen House, Brown's & Carey's Electronics.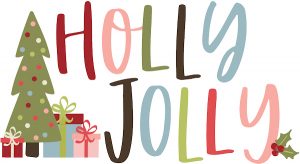 We will be holding our annual Decorate a Planter Contest again this year. The theme is "It's a Holly Jolly Holiday on Main Street". Your design must include a sprig of holly. We have 3 categories Business, Individual/Group and People's Choice. Each category gets a prize of $150 in Main Street Money. Contact nancy@spencermainstreet.com to … Read more Decorate a Planter Contest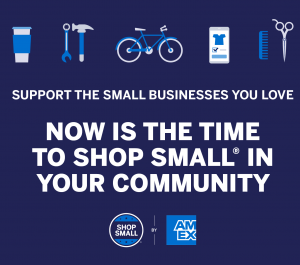 Show your support for locally owned businesses by spending your money Downtown during Shop Small Saturday. We will have your Shop Small Headquarters at Arts On Grand Saturday November 28th from 9am-1. Pick up your coupons good that day and enjoy a pastry and coffee on us. The store hours will vary, but you can … Read more Shop Small Saturday